Microneedling is also referred to as Skin Needling, Collagen Induction Therapy and Micro-Needle Therapy.: –
Micro-Needling is the ultimate non-surgical and non-ablative treatment. As the very fine microneedles puncture the skin, they trigger the bodys healing response. This "minor trauma" that is caused in the lower leverls of the dermis stimulates the body to start naturally producing protiens and collagen.
Microneedling leads to increased production of Elastin, Collagen and improved circulation in the area. Through the process of neovascularization and neocollagenesis, there is improvement in skin texture and firmness, as well as reduction in scars, pore size, and stretch marks.
Price: £150.00
(Recommended course: 4-6)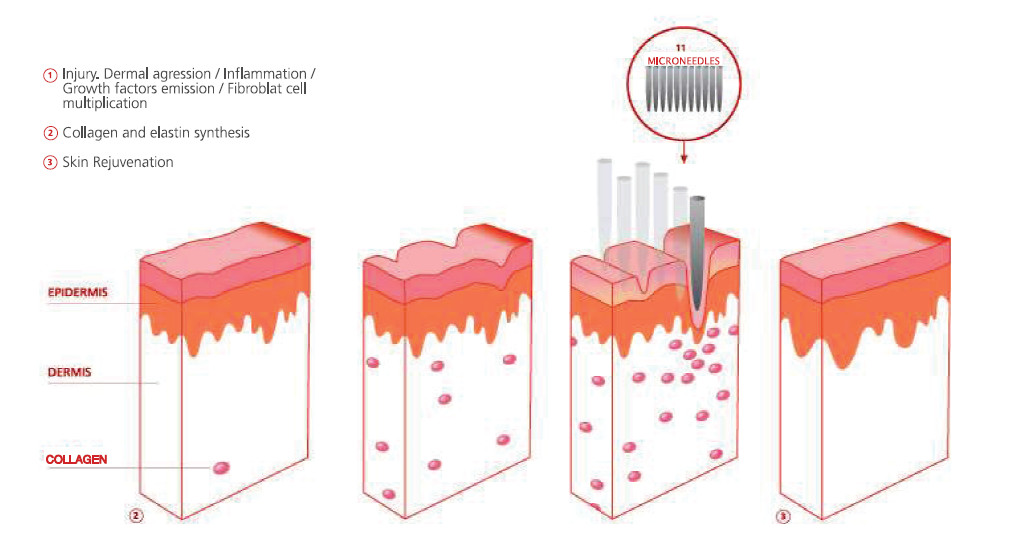 Book a free no obligation consultation.
We are always happy to answer your questions